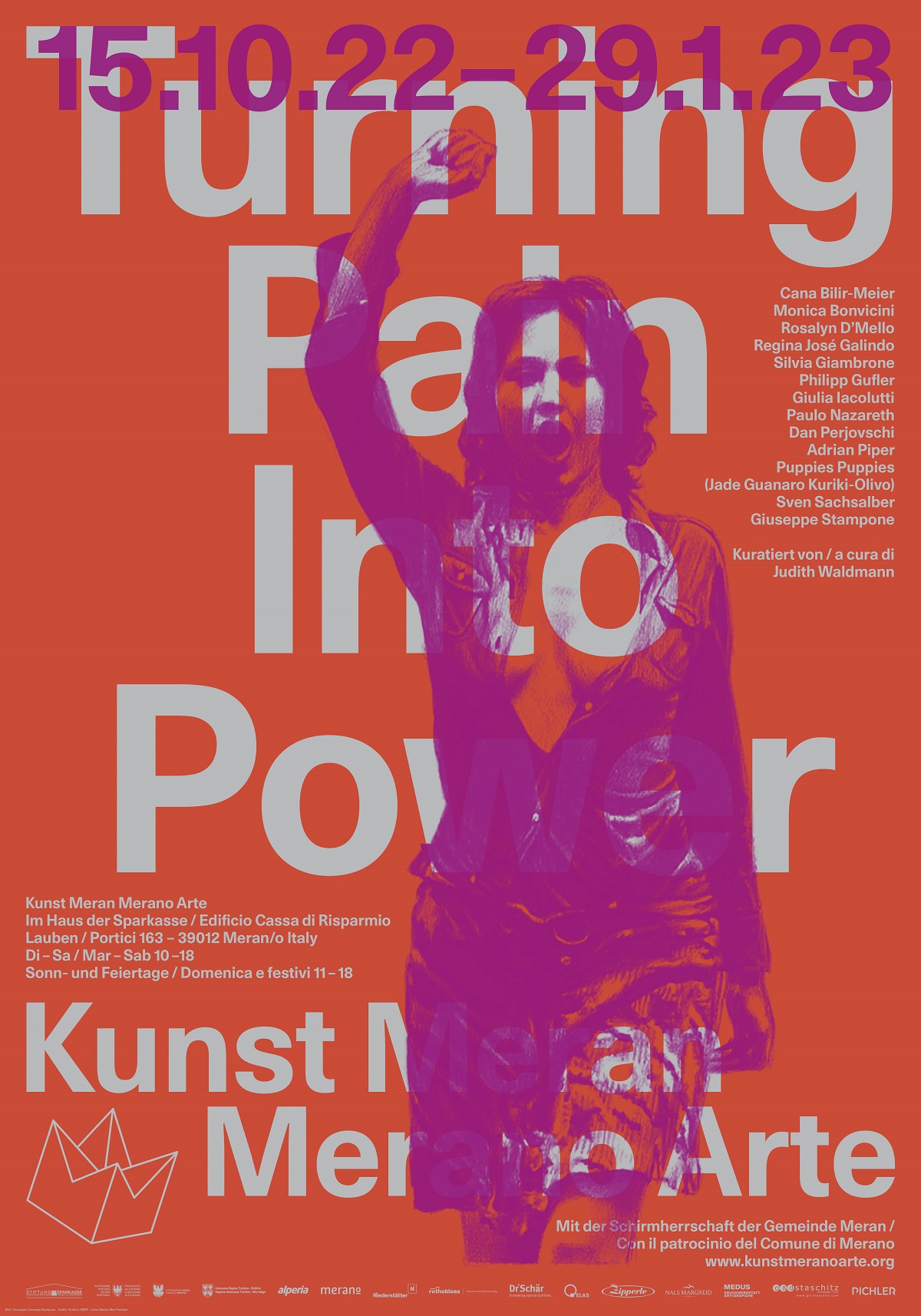 TURNING PAIN INTO POWER
15.10.2022 - 29.01.2023
Curated by Judith Waldmann
Artists: Cana Bilir-Meier, Monica Bonvicini, Rosalyn D'Mello, Regina José Galindo, Silvia Giambrone, Philipp Gufler, Giulia Iacolutti, Paulo Nazareth, Dan Perjovschi, Adrian Piper, Puppies Puppies (Jade Guanaro Kuriki-Olivo), Sven Sachsalber, Giuseppe Stampone and more
The exhibition TURNING PAIN INTO POWER focuses on the potential of art to awaken and raise awareness of social, political and societal injustices. This is a group-show that presents a selection of artists, who counter the respective grievances with strong, self-confident and creative artistic strategies.Topics such as racism, gender-specific violence and the fight against discrimination (e.g. against the LGBTIQ community) are addressed in the exhibition.


3.12.2022, 10:30 Uhr
Familienmatinée? Turning around!
mit der Direktorin Martina Oberprantacher und der Kulturpädagogin Anna Gabrielli
Welche Rollen haben wir in unserem Leben? Wie beeinflussen sie unser unmittelbares (soziales) Umfeld? Und inwiefern können wir uns in eine neue Rolle hineindenken oder uns in jemand anderes hineinversetzen, indem wir uns einen anderen Ort oder Zeit vorstellen? "Was wäre, wenn…" wir einigen dieser Fragen nachgehen und anhand der ausgestellten Werke einen ungewohnten Blickwinkel einnehmen würden, um unser Umfeld dabei prüfend zu durchleuchten? Während die Erwachsenen an dem geführten Rundgang durch die Ausstellung teilnehmen, befasst sich das jüngere Publikum seinem Alter entsprechend spielerisch und künstlerisch arbeitend mit den Themen, die die Gruppenschau anspricht.

In deutscher und italienischer Sprache
Teilnahmegebühr: Erwachsene 7.– EUR, Kinder 4.– EUR

Ab So, 4.12.2022: Cicchetteria KUNSTHAUS – open!
Am ersten Sonntag im Dezember öffnet endlich unser Kaffee wieder seine Tore! Mit Peter & Paolo (#Flora) erhält die Bar nicht nur einen neuen Namen, Cicchetteria KUNSTHAUS, sondern auch einen neuen Touch. Sicher werden das Kunsthaus, der Galllery-Shop und die Cicchetteria KUNSTHAUS gemeinsam wieder zu einem ganz besonderen Wohlfühlraum in der Stadt! Am Sa, 10. Dezember, kommt die Cicchetteria Kunsthaus dann gleich in Feierstimmung mit dem Livekonzert von und mit Camilla & Elvis. Ab 19 Uhr.

Öffnungszeiten im Dezember: Di-Sa, 10-22 Uhr; So, 10-17 Uhr
Ab Januar: Di-Sa, 10-22 Uhr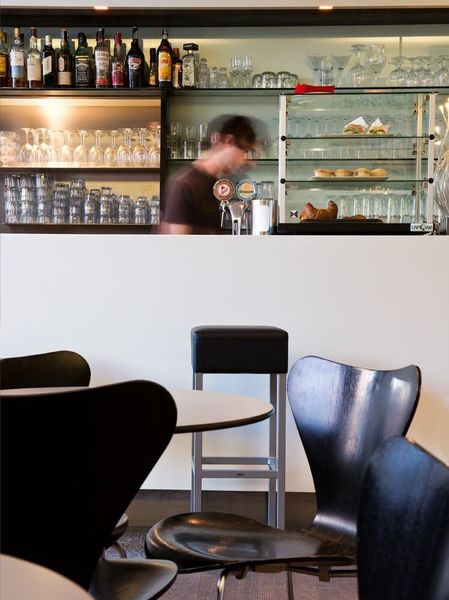 A house for contemporary art in the old part of Merano
Open all year round, Merano Arte presents changing exhibitions in the fields of fine arts, architecture, literature, music, photography, and new media on 500 square meters of exhibition space over three floors. The body responsible for the institution is the non-profit association Kunst Meran Merano Arte, which is financed by public and private funds.
Join & Support
May we remind you that you can support Merano Arte with 5 parts per thousand for non-profit associations when you make your tax declaration?
Kunst Meran - Merano Arte tax number 01596020212. Thank you for your support!
Member of AMACI
Kunst Meran ist Mitglied der nationalen Institutionen und Museen zeitgenössischer kunst "AMACI" (Associazione dei Musei d'Arte Contemporanea Italiani)